BOUNCE — lexington, KY
november 2017
Ardea Arts launched an extensive community outreach project through BOUNCE during the days leading up to the November 2017 world premiere in Lexington, KY, in partnership with the University of Kentucky Opera Theatre. BOUNCE is grounded in pressing issues facing today's audiences more than ever before. We reached out and performed excerpts of the show, as well as basketball dribbling workshops to under-served audiences and kids from Martin Luther King High School and Winburn Middle School.
Animal Tales — toms river, nJ
March 2017
Ardea Arts, in partnership with The Garden State Philharmonic, presented the World Concert Premiere of ANIMAL TALES at The Jay & Linda Grunin Center for the Arts at Ocean County College on Saturday, March 25, 2017. Audiences drowned into a world of animals and the lessons learned when we seek out new adventures. A professional orchestra and guest vocalists raised the curtain on a new family favorite that speaks to the child in all of us through narrative, orchestral music, and operatic tones.
BOUNCE — EAST FLATBUSH, BROOKLYN, NY
JUNe 2016
Ardea Arts presented showcase performances of BOUNCE at Paerdegat Park in East Flatbush, Brooklyn, June 2016. BOUNCE is grounded in pressing issues facing today's audiences. Pairing diverse casting with a fresh approach to arts engagement, local high school students, working alongside seasoned professionals, are integrated into the production using the powerful medium of basketball. They become the basketball players, cheerleaders, and Flight's classmates and teammates. Local and national community leaders also play a number of the adult roles.
The Three Astronauts — RIO GRANDE THEATER, Las Cruces, NM
OCTober 2014
The Three Astronauts is an opera-music-dance tone poem for family audiences, performed in four languages – American, Russian, Chinese, and (constructed) Martian. Based on an extraordinary picture book for all ages by Umberto Eco and Eugenio Carmi, it is a moving, simple, and thoughtful metaphor about enemies, friendships, and alliances between people and among nations. An international creative team brings to life this gentle tale about our need—in this world or any other—for understanding and communication across cultural and language barriers.
BOUNCE The basketball performance event — Kaiser Park, Brooklyn, NY
September 2014
Ardea Arts, in partnership with the City Parks Foundation, presented BOUNCE The Basketball Performance Event for children ages 10-18 and their families, at Kaiser Park in Coney Island, Brooklyn on Sunday, September 14, 2014. Kids enjoyed a ball handling workshop, indulged in a performance of words and music by notable performers, and got the chance to be filmed showing off their basketball skills and expressing their creativity.
CAT — Southampton, ny
August 2010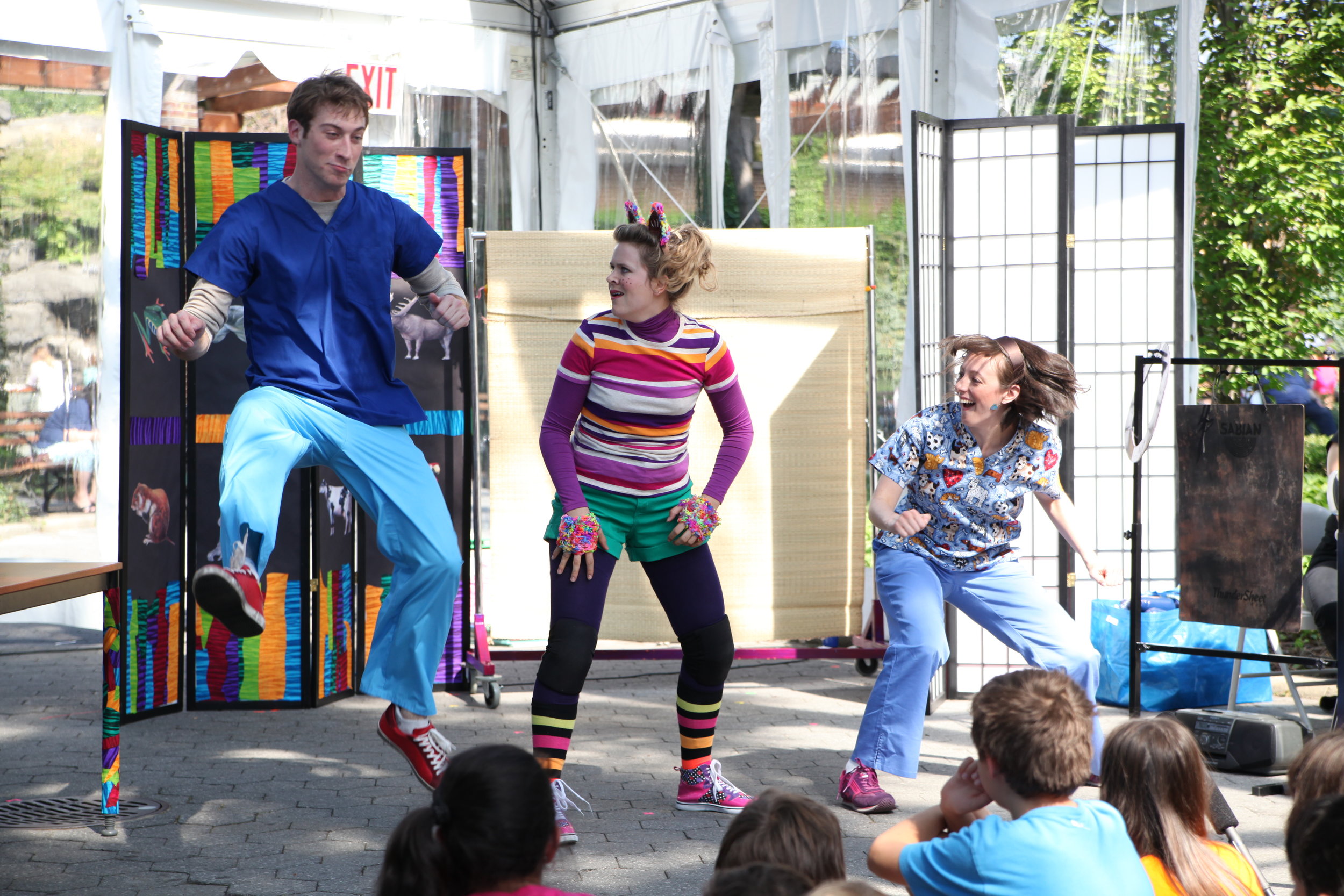 Family Opera Initiative was ecstatic to present the pre-premiere of the opera-musical Cat: The Missing Tale in Southampton, NY, in August 2010. Cat: The Missing Tale was created for children ages 4-10. The fourth annual "Opera and Ice Cream" benefit performance hosted by Family Opera Initiative took place at the Parrish Art Museum on August 5, 2010. This event gives children an opportunity to learn selected songs from the show, watch the performance, and enjoy ice cream from Sip 'N Soda.
ANIMAL TALES — Long Island city, ny
October 2005