WORDS AND MUSIC – William Mayer
DIRECTOR – Grethe Barrett Holby
PRODUCING DIRECTOR – Gloria Parker
LENGTH – 60 minutes
DATE – December 11th
TIME – 7:30 PM
VENUE
Metro Baptist Church
410 W. 40th Street
New York, NY

LENGTH
1 hour
CAST
Older Brother – Gina Morgano
Young Brother – Sarah Nicole Batts
Countess – Julianne Borg
Beggar Woman – Melissa Parks
Minister/Sculptor – Anthony Webb
Parsley the Page/King – Dimitrie Lazich
Old Man/Rich Merchant – Ron Loyd
Synopsis
One Christmas Long Ago in a far-away country, there stood a giant cathedral with a bell tower so high it was veiled in a mist. Around these bells had grown through the years a legend and a ceremony: only when a very special gift was given did the bells ring, and then of their own accord, their delicate tones pealing down through the clouds. At the time of our story they had not been heard within human memory.
Two small boys journey through the snowy countryside, excited to celebrate the Christmas festivities at the Cathedral and offer their gift to the Christ child. Along the way they find a beggar woman half frozen in the snow, and must decide whether to continue their journey or offer aid. What happens next is a Christmas miracle—born of a selfless act in the name of another…
CREATIVE TEAM
WILLIAM MAYER (words and music)
Best known for his prize-winning opera A Death in the Family, in which Dawn Upshaw has sung the lead, Mayer has composed in virtually every genre. His career has been studded with such memorable events as Leopold Stokowski (at age eighty-eight) and soloist William Masselos premiering his piano concerto Octagon with the American Symphony Orchestra at Carnegie Hall. Among Mayer's most performed works are the ballet suite Scenes from the Snow Queen, which has been heard in such cold climes as Minneapolis and Oslo and twice programmed by the Philadelphia Orchestra; Inner and Outer Strings; Hello, World! (Susan Otto), an orchestral voyage for children in which Eleanor Roosevelt has served as narrator; and two pieces for smaller forces: a choral setting of Langston Hughes' The Negro Speaks of Rivers and a sextet, Dream's End, of which the New York Times wrote, "... its blend of pain, joy and acceptance is very moving." AmeriGrove comments on Mayer's humour. But most singled out is a lyric vein coursing through his scores.
GRETHE BARRETT HOLBY (Director)
Directed/choreographed at The Kennedy Center, Lincoln Center Festival, Houston Grand Opera, La Scala, and opera companies across the US. Original cast member of Einstein on the Beach; collaborations with Leonard Bernstein, Lou Reed, Robert Wilson and Yusef Komunyakaa; founder of Ardea Arts, Family Opera Initiative and American Opera Projects. A Rockefeller Fellowship recipient, she holds a B.S. and M.S. from MIT.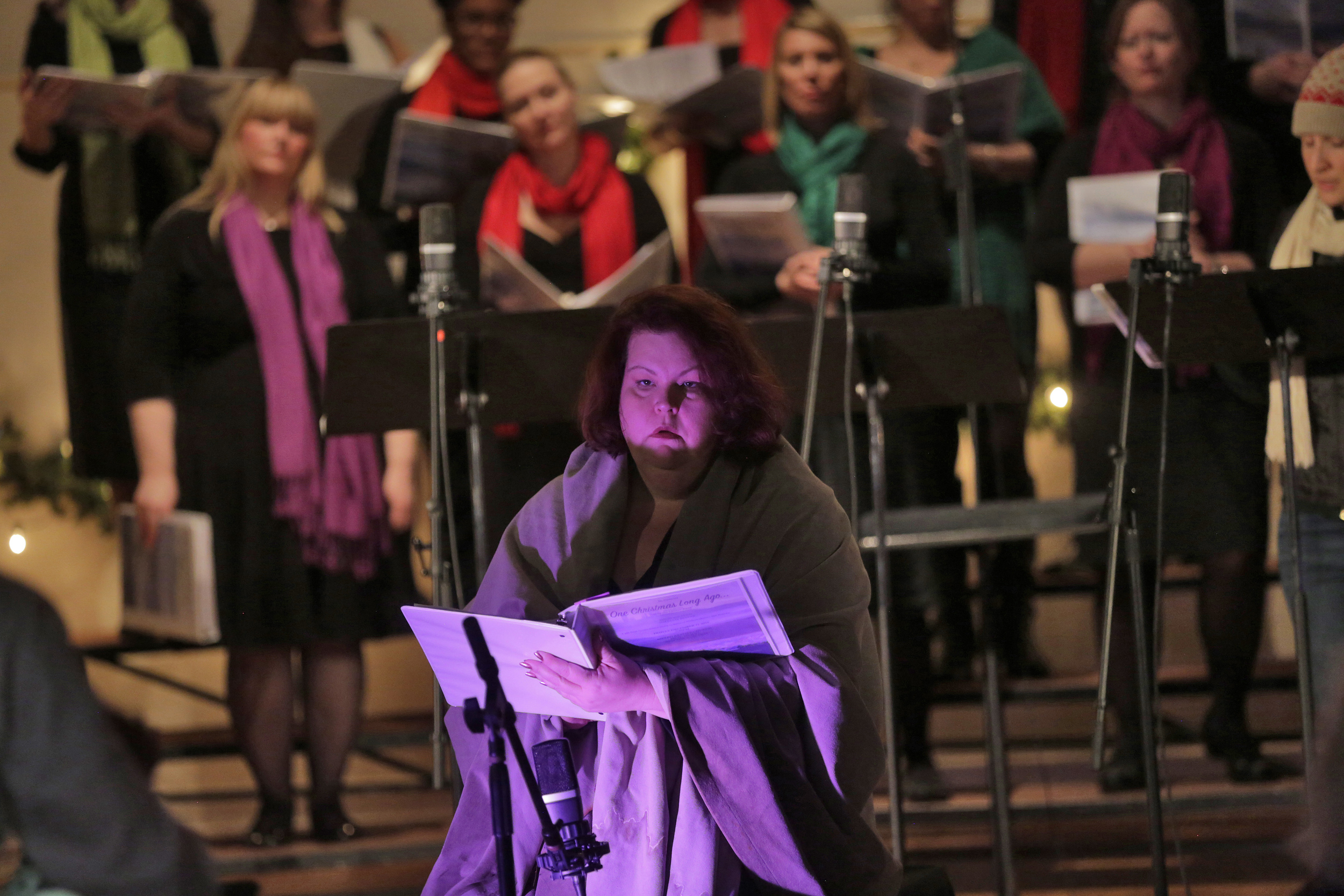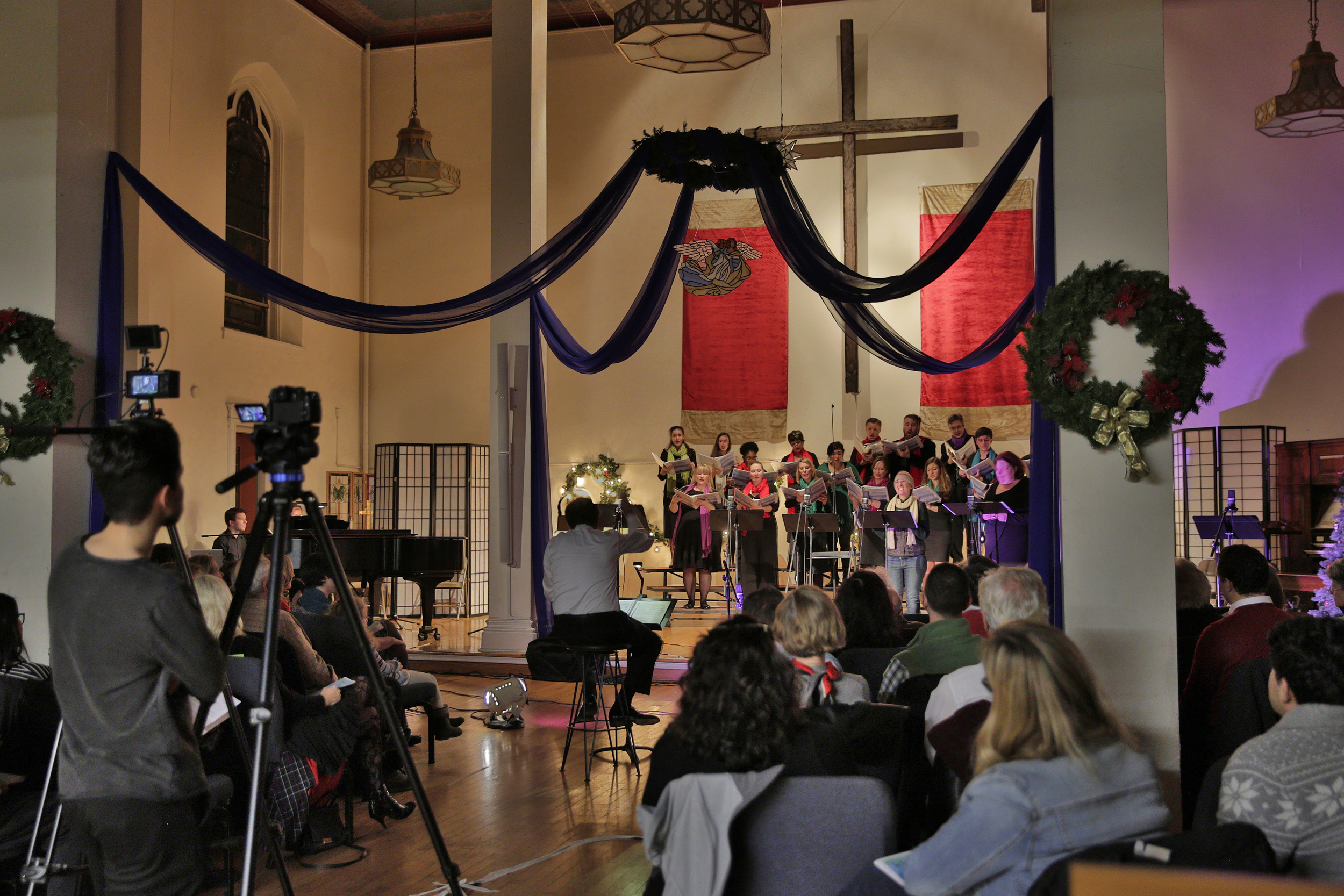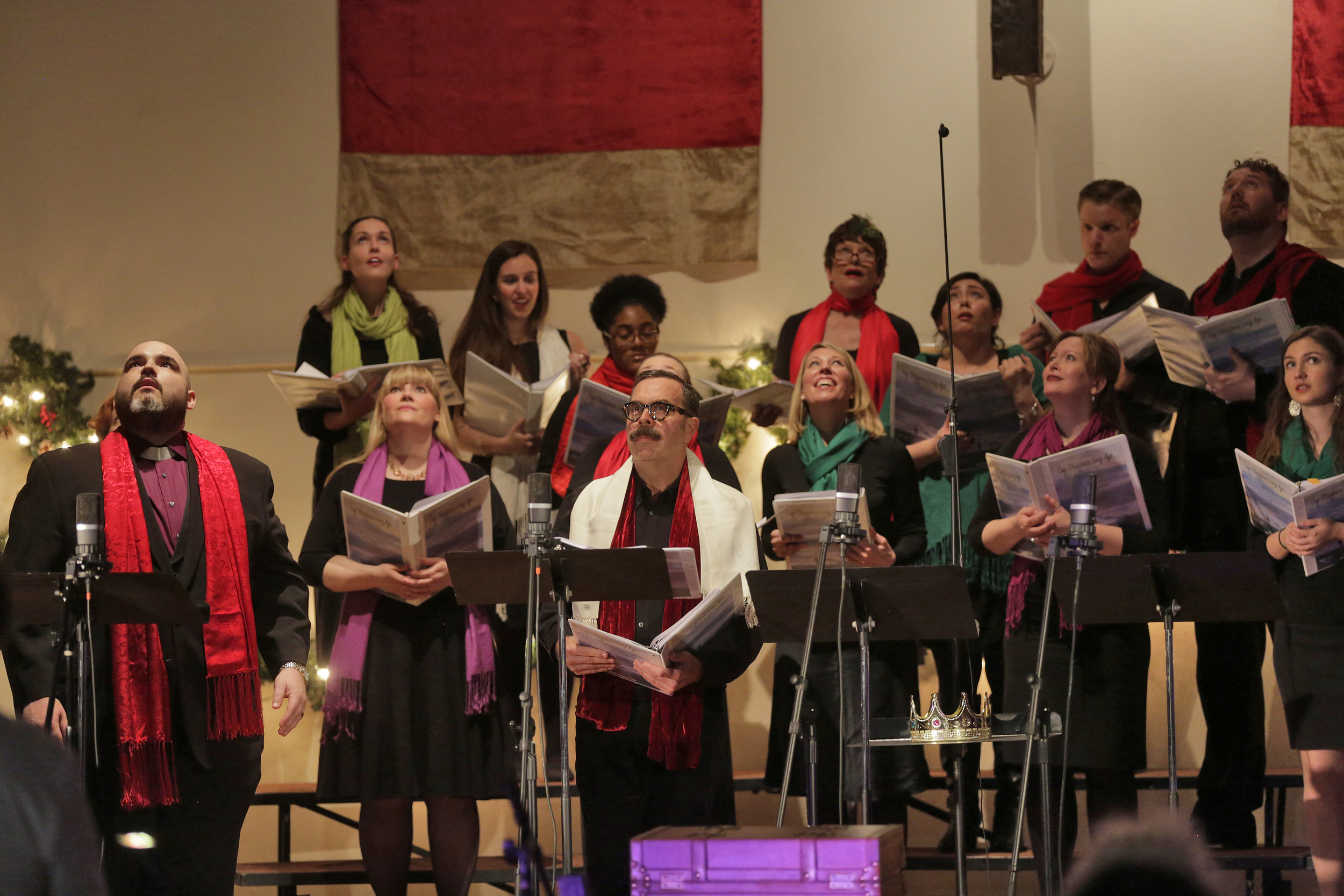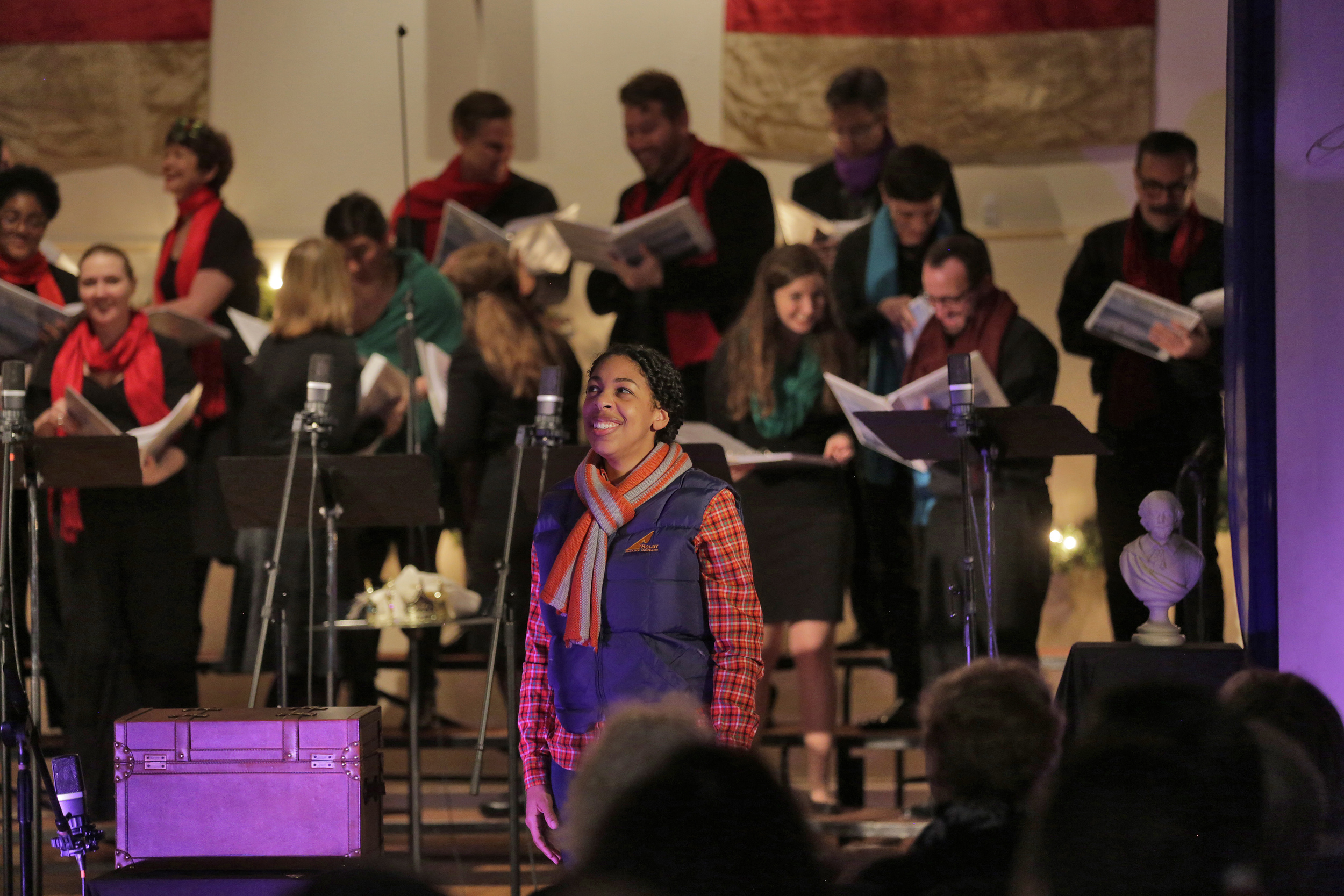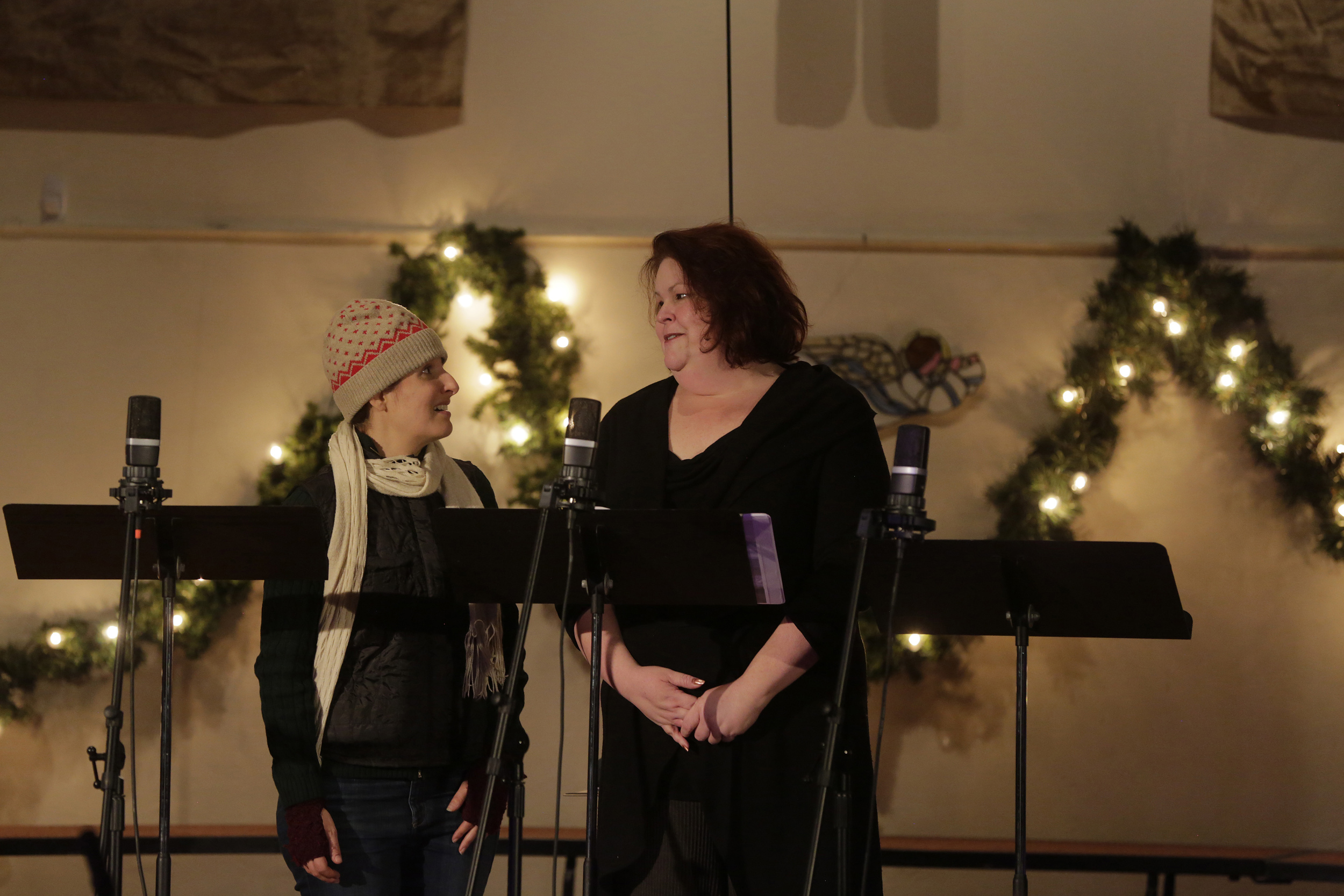 Photos by Ken Howard
Press