COMPOSER – Kitty Brazelton
LIBRETTO – George Plimpton
CONCEPT, DIRECTION, DRAMATURGY – Grethe Barrett Holby
LENGTH – 2 acts with 1 intermission
AGE GROUP – Family Audiences, 5-105
CAST SIZE
8 Soloists plus Children's Chorus
1 Boy Soprano
1 Tenor
2 Baritones (one breakdancer)
1 Bass-Baritone
1 Bass
1 Soprano
1 Mezzo-soprano
CHILDREN'S CHORUS
10-30 pre-professional or from the community
INSTRUMENTATION
Touring version
Piano, Latin percussion, and DJ
Premiere Version
1 Latin percussionist/hand drummer
1 DJ/Turntablist
Violin I (3)
Violin II (3)
Viola (2)
Cello (2)
Double Bass (1)
4 woodwinds (flute, oboe, clarinet, bassoon)
2 brass (trumpet, horn)
Guitar
DEVELOPMENT PARTNERS
Atlantic Center For The Arts and Montclair
University Office of Arts & Cultural Affairs
Major support from The Jaffe Family Foundation and various individual donors

ORCHESTRA CONCERT PREMIERE
ABOUT ANIMAL TALES
Where do animals go for answers on how to hop off the treadmill, reclaim their 'inner howl', or bust the vocabulary norm beyond 'Polly want a cracker?' Come along with Hamster, Goldfish, Dog, Frog, Turtle, Parrot and Horse as they visit wise Dr. Alfred J. McGee, for advice on how to solve their problems and improve their lives. ANIMAL TALES, written by George Plimpton and composed by Kitty Brazelton, is a wacky, rambunctious and inspiring opera/musical about daring to be different, overcoming stereotypes and finding purpose and happiness in life.
CREATIVE TEAM
KITTY BRAZELTON (Composer)
Brazelton rejoices in the keen expression she achieves by infusing vernacular American dialects into deep, complex structures. Her full-length opera, Fireworks, commissioned by American Opera Projects concerns an extraterrestrial discovering the 4th of July. She composes dynamic orchestral works–Sleeping Out of Doors (1998); piano concerto commissioned and premiered by conductor Kristjan Järvi's Absolute Ensemble. Chamber music credits: the N.Y.S.C.A. cyber-punk fantasia 5 Dreams; marriage (premiered by her unique quartet, WHAT IS IT LIKE TO BE A BAT?; works for the Manhattan Brass Quintet and the California EAR Unit. Electronic compositions for pianist Kathleen Supové, duos twisted tutu and Double Edge, choreographers Jody Oberfelder and Gina Gibney, ensembles Kitchen House Blend and Relâche; operas with Grethe Barrett Holby. "Brazelton is a totalist composer, part of a generation that believes that there's more than one way to compose and that all musical genres are available for use, from high modernism to downtown funk." (Danny Felsenfeld, Time Out New York)
GEORGE PLIMPTON (Librettist)
A fearless adventurer into life's possibilities, George Plimpton was born in New York City in 1927, attended St. Bernard's School, Phillip Exeter Academy, Harvard University and King's College at Cambridge University in England. In 1953, Plimpton joined the influential literary journal The Paris Review, becoming its first editor-in-chief, a position he held until his death in 2003. In his defining role as a participatory journalist, the ebullient Plimpton was famous for competing in professional sporting events and then writing from the point of view of an amateur. These events were recalled in his best-known book, Paper Lion. A further book, Open Net, saw him train as an ice hockey goalie with the Boston Bruins. Two anthologies of his articles and shorter works establish Plimpton as a master of the short form and lover of life's foibles: The Best of Plimpton (1990), and The Man in the Flying Lawn Chair (2004). ANIMAL TALES was his last major work, and was written expressly for Family Opera Initiative. He was an extraordinarily insightful collaborator and a joyous and inspiring team member. He died shortly after completing this script.
GRETHE BARRETT HOLBY
(Concept, Direction, Dramaturgy)
Directed / choreographed at The Kennedy Center, Lincoln Center Festival, Houston Grand Opera, La Scala, and opera companies across the US. Original cast member of Einstein on the Beach; collaborations with Leonard Bernstein, Lou Reed, Robert Wilson and Yusef Komunyakaa; founder of Ardea Arts, Family Opera Initiative and American Opera Projects. A Rockefeller Fellowship recipient, she holds a B.S. and M.S. from MIT.
All photos above by Arthur Elgort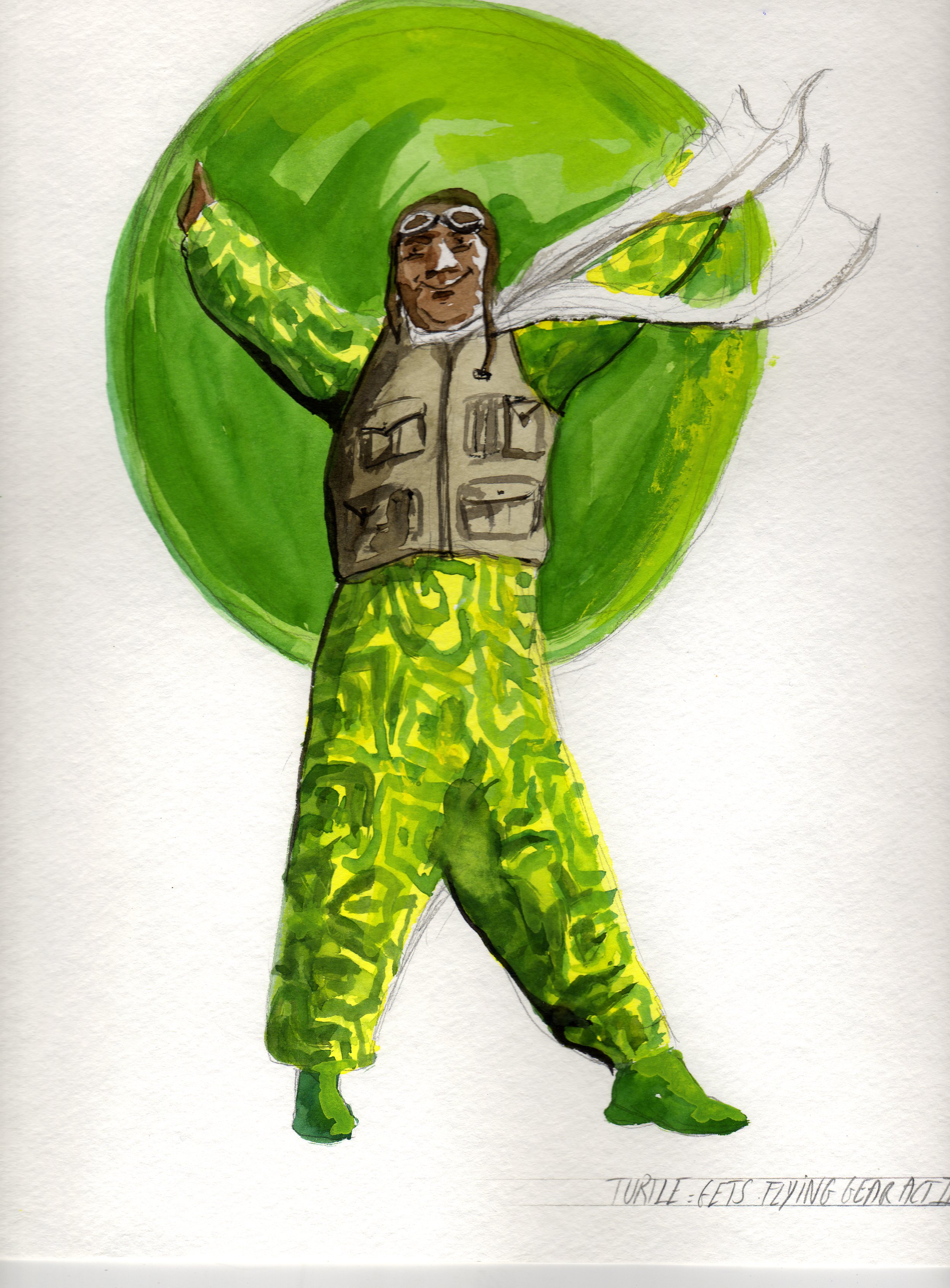 The commissioning of Kitty Brazelton for Animal Tales received funding from OPERA America's Opera Grants for Female Composer Program, supported by the Virginia B. Toulmin Foundation.